Buzzy (Cranium Command)
Last Updated on: September 23rd, 2022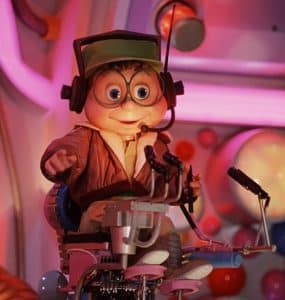 Who is Buzzy?
Buzzy was the audio-animatronic in Epcot's Cranium Command attraction. He was voiced by actor and musician Scott Curtis.
The Collection:
Here is the Internet's largest collection of Buzzy -related movies, TV shows, toys and other products. As always, new pieces are added to this collection regularly.
At the former Wonders of Life pavilion in EPCOT (1989-2007), families could learn about the human body, frontiers of medicine, physical fitness and the joy of living….
---