Another Stakeout (Touchstone Movie)
Here is everything you need to know about the amazing Touchstone movie Another Stakeout including casting, reviews, fun facts and more. I hope you find this listing informative and helpful!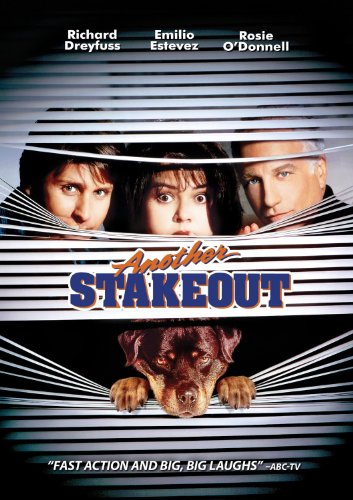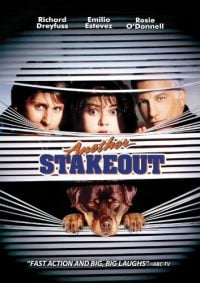 Another Stakeout Details:
Academy Award(R) winner Richard Dreyfuss and Emilio Estevez are back as hilarious, hard-charging Seattle detectives — this time forced to go undercover with an inexperienced Assistant D.A. (Rosie O'Donnell). With Dreyfuss and O'Donnell posing as husband and wife, and Estevez charading as their grown son, chaos and calamity prevail as they spy on neighbors suspected of hiding an escaped Mafia witness on the run from the Feds and a mob hit man! This crowd-pleasing favorite delivers edge-of-your-seat excitement and nonstop laughs — you'll love it!
Key Cast:
Richard Dreyfuss: Det. Chris Lecce
Emilio Estevez: Det. Bill Reimers
Rosie O'Donnell: A.D.A. Gina Garrett
Dennis Farina: Brian O'Hara
Marcia Strassman: Pam O'Hara
Cathy Moriarty: Luella Delano
John Rubinstein: D.A. Thomas Hassrick
Miguel Ferrer: Tony Castellano
Sharon Maughan: Barbara Burnside
Christopher Doyle: McNamara
Sharon Schaffer: Tilghman
Dan Lauria: Capt. Phil Coldshank
Key Crew:
Director: John Badha
Producers: Lynn Bigelow, Jim Kouf and Cathleen Summers
Writer: Jim Kouf
---
Related Articles:
---