Babes In Toyland (1961 Movie)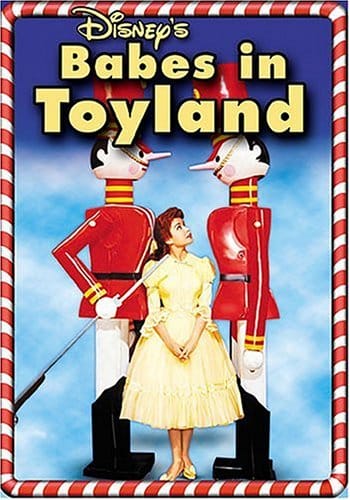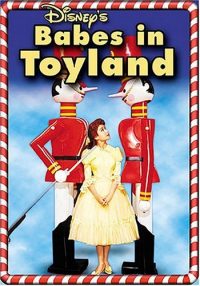 Babes In Toyland Description:
In Babes In Toyland, all roads lead to magical, merry Toyland as Mary Contrary and Tom Piper prepare for their wedding! But villainous Barnaby wants Mary for himself, so he kidnaps Tom, setting off a series of comic chases, searches, and double-crosses! The "March Of The Wooden Soldiers" helps put Barnaby in his place, and ensures a "happily ever after" for Tom and Mary!
Key Cast Members:
Ray Bolger: Barnaby
Tommy Sands: Tom Piper
Annette Funicello: Mary Contrary
Ed Wynn: Toymaker
Tommy Kirk: Grumio
Kevin Corcoran: Boy Blue
Henry Calvin: Gonzorgo
Gene Sheldon: Roderigo
Mary McCarty: Mother Goose
Ann Jilliann: Bo Peep
Brian Corcoran: Willie Winkie
Marilee and Melanie Arnold: Twin 2
Jerry Glenn: Simple Simon
John Perri: Jack-Be-Nimble
David Pinson: Bobby Shaftoe
Bryan Russell: The Little Boy
James Martin: Jack
Ilana Dowding: Jill
---
Related Articles:
---