Bad Company (1995) (Touchstone Movie)
Here is everything you need to know about the amazing Touchstone movie Bad Company including casting, reviews, fun facts and more. I hope you find this listing informative and helpful!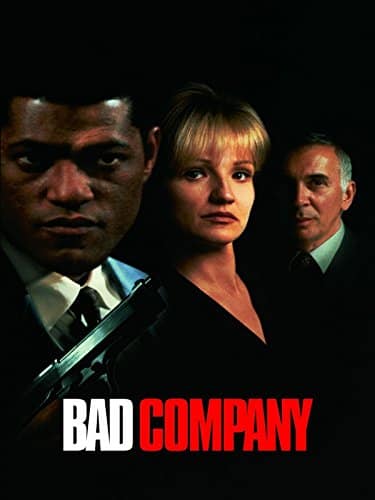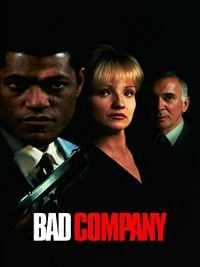 Bad Company Details:
Dynamic stars and edge-of-your-seat suspense electrify BAD COMPANY, the sexy thriller that's charged with red-hot erotic energy! Nelson Crowe (Laurence Fishburne) is a deep-cover CIA operative with a deadly assignment: infiltrate a highly secret industrial espionage firm. Once inside, he teams with Margaret Wells (Ellen Barkin) a master spy and seductive manipulator, in a plot to overthrow the organization's sinister president (Frank Langella). It's an explosive situation as this dangerous power play leads Crowe and Wells into a darkly mysterious web of intrigue — and shocking murder!
Key Cast:
Ellen Barkin as Margaret Wells
Laurence Fishburne as Nelson Crowe
Frank Langella as Vic Grimes
Michael Beach as Tod Stapp
Gia Carides as Julie Ames
David Ogden Stiers as Judge Justin Beach
Daniel Hugh Kelly as Les Goodwin
Spalding Gray as Walter Curl
James Hong as Bobby Birdsong
Tegan West as Al
Michael Murphy as William "Smitty" Smithfield
Michelle Beaudoin as Wanda
Key Crew:
Director: Damian Harris
Producers: Jeffrey Chernov and Amedeo Ursini
Writer: Ross Thomas
---
Related Articles:
---