Beaches (1988 Touchstone Movie)
Here is everything you need to know about the amazing Touchstone movie Beaches including casting, reviews, fun facts and more. I hope you find this listing informative and helpful!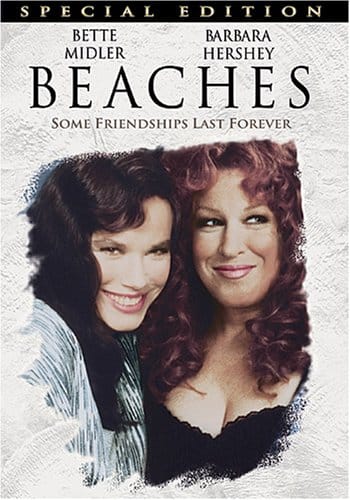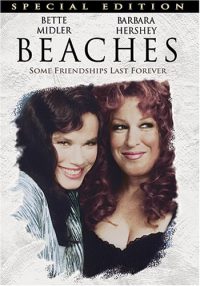 Beaches Description:
The twists and turns of career, romance, and illness impact the lifelong friendship between two very different women in Touchstone Pictures' unforgettable tearjerker Beaches.
Key Cast Members:
Bette Midler: Cecilia Carol "C.C." Bloom
Mayim Bialik: 11-year-old Cecilia Carol "C.C." Bloom
Barbara Hershey: Hillary Whitney
Marcie Leeds: 11-year-old Hillary Whitney
John Heard: John Pierce
Spalding Gray: Dr. Richard Milstein
James Read: Michael Essex
Lainie Kazan: Leona Bloom
Grace Johnston: Victoria Essex
Lynda Goodfriend: Mrs. Myandowski
Tracy Reiner: Department Store Clerk
Jenifer Lewis: Diva
Joe Grifasi: Otto Titsling
Phil Leeds: Sammy Pinkers
Frank Campanella: Doorman
Kathleen Marshall: Delivery Room Nurse #1
Barbara Marshall: I.C. U. Nurse #2
Scott Marshall: Car Rental Agent
Héctor Elizondo: Judge
Garry Marshall: Audition Director
Marc Shaiman: Pianist
---
Related Articles:
---