Big Business (1988 Touchstone Movie)
Here is everything you need to know about the amazing Touchstone movie Big Business including casting, reviews, fun facts and more. I hope you find this listing informative and helpful!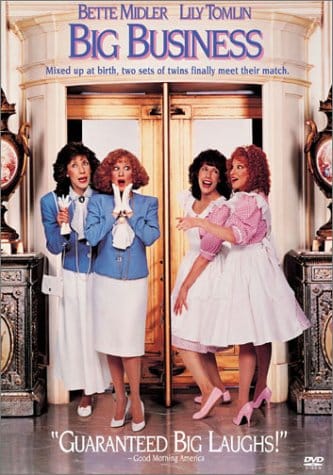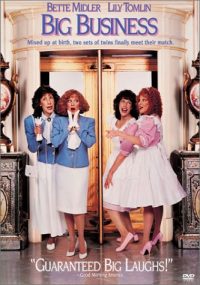 Big Business Description:
In Touchstome Pictures' Big Business, Bette Midler and Lily Tomlin — the first ladies of laughter — star in this critically acclaimed box office hit about two sets of identical twins who are mismatched at birth. Forty years later, their paths cross amid the hustle and bustle of Manhattan, and the result is unrestrained pandemonium. New York's opulent Plaza Hotel is the setting for a wildly hilarious, classic case of mistaken identities, split personalities, and double trouble! With the unparalleled comedic talents of Midler and Tomlin, two's company … four's a riot!
Key Cast Members:
Bette Midler: Sadie Shelton/Sadie Ratliff
Lily Tomlin: Rose Ratliff/Rose Shelton
Fred Ward: Roone Dimmick
Michael Gross: Dr. Jay Marshall
Edward Herrmann: Graham Sherbourne
Barry Primus: Michael
Michele Placido: Fabio Alberici
Seth Green: Jason
Daniel Gerroll: Chuck
John Hancock: Harlan
Deborah Rush: Binky Shelton
Nicolas Coster: Hunt Shelton
C. Quinn: Garth Ratliff
Joe Grifasi: Desk Clerk
John Vickery: Hotel Manager
Mary Gross: Judy
Carmen Argenziano – Board Member
Chick Hearn: as Himself
Don Pierson – Screenwriter
Marc Reid Rubel – Screenwriter
Shirley Mitchell – Stockholder
---
Related Articles:
---