Bringing Out the Dead (Touchstone Movie)
Here is everything you need to know about the amazing Touchstone movie Bringing Out the Dead including casting, reviews, fun facts and more. I hope you find this listing informative and helpful!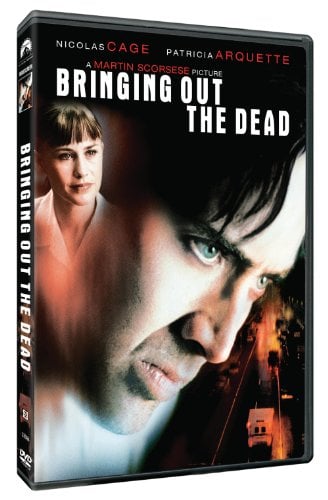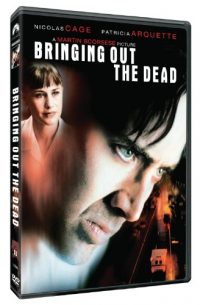 Bringing Out the Dead Details:
From acclaimed director Martin Scorsese (Casino, Taxi Driver) comes one of his most compelling and unforgettable movies. Nicolas Cage stars as Frank Pierce, a paramedic on the brink of madness from too many years of saving and losing lives. One fateful night, Frank meets Mary Burke (Patricia Arquette), the daughter of a man Frank tried to save. Together, Frank and Mary confront the ghosts of the past, and discover that redemption can be found amon the living. Co-starring John Goodman, Ving Rhames, and Tom Sizemore.
Key Cast:
Nicolas Cage: Frank Pierce
Patricia Arquette: Mary Burke
John Goodman: Larry
Ving Rhames: Marcus
Tom Sizemore: Tom Wolls
Marc Anthony: Noel
Cliff Curtis: Cy Coates
Mary Beth Hurt: Nurse Constance
Aida Turturro: Nurse Crupp
Phyllis Somerville: Mrs. Burke
Sonja Sohn: Kanita
Michael K. Williams: Drug Dealer
Martin Scorsese: Voice of Male Dispatcher
Queen Latifah: Voice of Female Dispatcher
Key Crew:
Director: Martin Scorsese
Producers: Barbara De Fina and Scott Rudin
Screenplay: Paul Schrader
---
Related Articles:
---