Cabin Boy (Touchstone Movie)
Here is everything you need to know about the amazing Touchstone movie Cabin Boy including casting, reviews, fun facts and more. I hope you find this listing informative and helpful!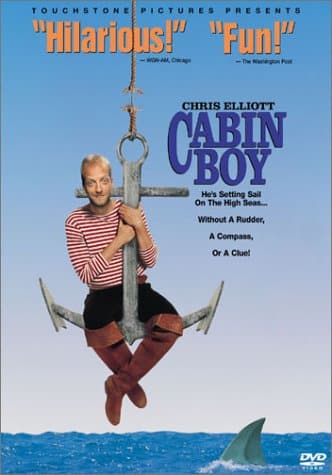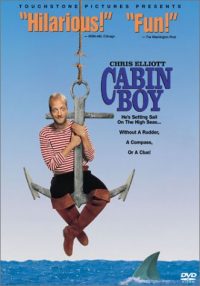 Cabin Boy Details:
Get ready for over-the-top hilarity when comedy original Chris Elliott goes overboard in this hysterical high-seas misadventure that's sure to keep everyone laughing! Elliott stars as Nathanial Mayweather, a spoiled rich kid whose plans for a ritzy Hawaiian cruise backfire, finding him lost at sea with a gang of salty old sailors. And when his crusty cabin mates get a whiff of his highfalutin attitude, they give him every rotten chore on the boat — and take him on the wackiest adventure yet to sail the Seven Seas! Chart a course for fun with CABIN BOY — a truly wild comedy!
Key Cast:
Chris Elliott: Nathaniel Mayweather
Andy Richter: Kenny
David Letterman: Old Salt In Fishing Village
Mike Starr: Mulligan the Giant
Jim Cummings: the Floating Cupcake
James Gammon: Pappy
Brion James: Big Teddy
Brian Doyle-Murray: Skunk
Ritch Brinkley: Captain Greybar
Melora Walters: Trina
Russ Tamblyn: Chocki (Shark Man)
Bob Elliott: William Mayweather
Ricki Lake: Figurehead
Key Crew:
Director: Adam Resnick
Producers: Tim Burton and Denise Di Novi
Screenplay: Adam Resnick
---
Related Articles:
---