Deuce Bigalow: Male Gigolo (Touchstone Movie)
Here is everything you need to know about the amazing Touchstone movie Deuce Bigalow: Male Gigolo including casting, reviews, fun facts and more. I hope you find this listing informative and helpful!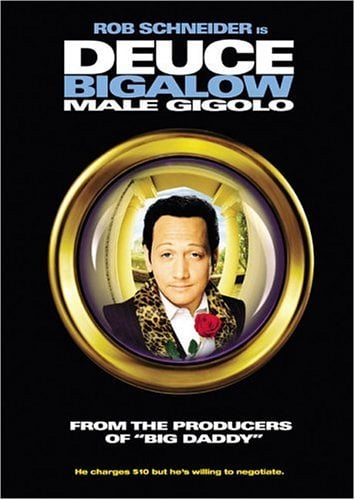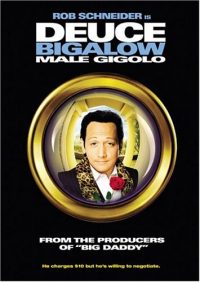 Deuce Bigalow: Male Gigolo Details:
A hilarious, must-see smash starring the always outrageous Rob Schneider in his funniest role yet. A professional fish tank cleaner, Deuce (Schneider) finds himself in desperate need of cash to quickly repair the damage he's done to a client's luxurious Malibu apartment. Then the fun really takes off when Deuce decides the only way out of this jam is to switch to the world's oldest profession — and offer his services to ladies everywhere as a lover for hire! A wild and raunchy comedy that always aims to please — you won't be able to resist this sidesplitting laugh riot.
Key Cast:
Rob Schneider: Deuce Bigalow
William Forsythe: Detective Charles "Chuck" Fowler
Eddie Griffin: Tiberius Jefferson "T.J." Hicks
Arija Bareikis: Kate
Oded Fehr: Antoine Laconte
Gail O'Grady: Claire
Richard Riehle: Robert "Bob" Bigalow
Jacqueline Obradors: Elaine Fowler
Big Boy: Fluisa aka Jabba
Amy Poehler: Ruth
Torsten Voges: Tina
Bree Turner: Allison
Andrew Shaifer: Neil
Allen Covert: Vic
Norm Macdonald: bartender
Elle King: Cookie Girl
Key Crew:
Director: Mike Mitchell
Producers: Barry Bernandi and Sid Ganis
Writers: Harris Goldberg and Rob Schneider
---
Related Articles:
---