Disneynature Oceans (2010 Movie)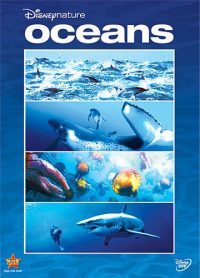 Disneynature Oceans Description:
In Disneynature Oceans, journey in to the depths of a wonderland filled with mystery, beauty and power. Oceans is a spectacular story, narrated by Pierce Brosnan, about remarkable creatures under the sea. It's an unprecedented look at the lives of these elusive deepwater creatures through their own eyes. Incredible state-of-the-art-underwater filmmaking will take your breath away as you migrate with whales, swim alongside a great white shark and race with dolphins at play.
Key Crew Members:
Directors: Jacques Perrin and Jacques Cluzaud
Producers: Jacques Perrin, Romain Legrand, Nicolas Mauvernay and Jake Eberts
Writers: Christophe Cheysson, Jacques Cluzaud, Laurent Debas, Stéphane Durand, Laurent Gaudé, Jacques Perrin and François Sarano
Narrators: Jacques Perrin (French) and Pierce Brosnan (English)
Music: Bruno Coulais
Cinematography: David Reichert
---
---
---
---