Gross Anatomy (Touchstone Movie)
Here is everything you need to know about the amazing Touchstone movie Gross Anatomy including casting, reviews, fun facts and more. I hope you find this listing informative and helpful!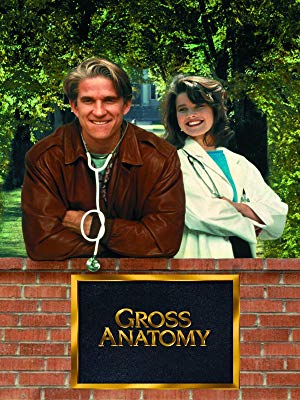 Gross Anatomy Details:
Joe Slovak (Matthew Modine) is a brilliant first-year med student whose casual, nonconforming approach to life gets tested when he enrolls in gross anatomy, the toughest course in med school. Joe's freewheeling, independent style creates funny moments in the classroom, but puts him at odds with his demanding professor (Christina Lahti), who questions whether her class "rebel" has what it takes to be a doctor. On top of that, Joe falls in love with his no-nonsense lab partner (Daphne Zuniga), who won't let anything, especially romance, interfere with her plans. And while Joe's never done anything by the book, he proves he does have what it takes to succeed — without changing his ways!
Key Cast:
Matthew Modine: Joe Slovak
Daphne Zuniga: Laurie Rorbach
Christine Lahti: Dr. Rachel Woodruff
Todd Field: David Schreiner
John Scott Clough: Miles Reed
Alice Carter: Kim McCauley
Robert Desiderio: Dr. Banks
Zakes Mokae: Dr. Banumbra
Ryan Cash: Frankie Slovak
Key Crew:
Director: Thom Eberhardt
Producers: Debra Hill and Howard Rosenman
Writers: Ron Nyswaner and Mark Spragg
---
Related Articles:
---