Ice Princess (2005 Movie)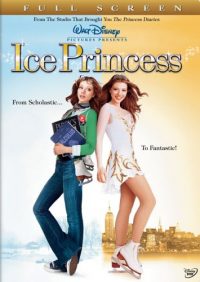 Ice Princess Description:
Though she longs to become a graceful champion figure skater, gawky Casey Carlyle has always been just a brainy high school misfit. And with a strong-willed mother pushing her toward a top university, it seems as if she'll never get the chance to be like the elite skating prodigies she sees at the rink. But when Casey uses her head and follows her heart, she'll find herself transformed beyond her wildest dreams in Disney's Ice Princess!
Key Cast Members:
Michelle Trachtenberg: Casey Carlyle
Joan Cusack: Joan Carlyle
Kim Cattrall: Tina Harwood
Hayden Panettiere: Gennifer "Gen" Harwood
Trevor Blumas: Teddy Harwood
Erik King: Chip Healey
Diego Klattenhoff: Kyle Dayton
Kirsten Olson: Nikki Fletcher
Signe Ronka: Emma Flanders
Juliana Cannarozzo: Zoe Bloch
Paul Sun-Hyung Lee: Mr. Lai
Martha MacIsaac: Mean Party Girl
Connie Ray: Mrs. Fletcher
Michelle Kwan: ESPN reporter
Jocelyn Lai: Tiffany Lai
Shanique Ollivierre-Lake: Chantal DeGroat
Amy Stewart: Ann
Kristina Whitcomb: Ms. Fisher Lee
---
Related Articles:
---