King Of The Grizzlies (1970 Movie)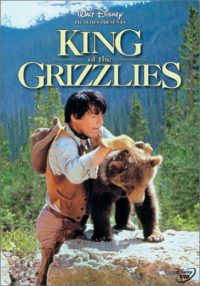 King Of The Grizzlies Description:
In the Disney classic live-action film King Of The Grizzlies, Moki, a Cree Indian, is made foreman of a sprawling cattle ranch owned by his former army commander. When he rescues a bear cub, Wahb, he feels a mystical connection between himself and the magnificent creature. Later, Wahb, now a 1,300-pound bear, returns from the wild to wreak havoc on the cattle ranch, and Moki must face this fearsome grizzly.
Key Cast Members:
Big Ted: Wahb
John Yesno: Moki
Chris Wiggins: Colonel Pierson
Hugh Webster: Shorty Russell
Jack Van Evera: Slim
Winston Hibler: the Narrator
---
---
---
---