Life with Mikey (Touchstone Movie)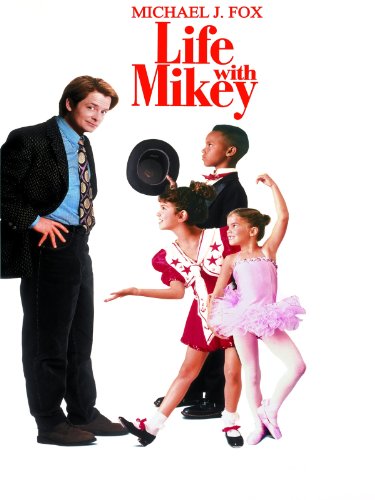 Life with Mikey Details:
Mikey is a former child star having a little trouble with his new role as a kids' talent agent. He's desperate to find a way to keep his third-rate talent agency from going under when he meets Angie, a young con artist. With her streetwise smarts and irresistible charm, she's a natural for TV commercials and could be their ticket to the big time — if they don't drive each other crazy first!
Key Cast:
Michael J. Fox: Michael "Mikey" Chapman
Christina Vidal: Angie Vega
Cyndi Lauper: Geena Briganti
Nathan Lane: Ed Chapman
David Krumholtz: Barry Corman
David Huddleston: Mr. Corcoran
Tim Progosh: Lawyer Norman Feller
Victor Garber: Brian Spiro
Mary Alice: Mrs. Gordon
Kathryn Grody: Mrs. Corman
Sean Power: Lenny
Paula Garcés: Janice
Blake McGrath: Acrobat
Phoebe Lapine: Andrews Sister #1
Anna Rose Menken: Andrews Sister #2
Ali Caplan: Andrews Sister #3
Rubén Blades: Angie's dad
Aida Turturro: Officer Moran
Christine Baranski: Carol
Key Crew:
Director: James Lapine
Producers: Scott Rudin and Marc Lawrence
Writer: Marc Lawrence
Music: Alan Menken
---
Related Articles:
---