Max Keeble's Big Move (2001 Movie)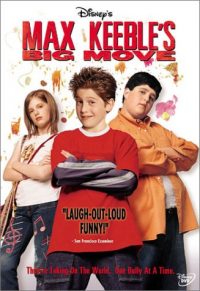 Max Keeble's Big Move Description:
In Disney's Max Keeble's Big Move, Max, a much bullied 12-year-old student, finds out he's moving to a new city in one week. He decides he has nothing to lose and develops some very clever schemes to right all the wrongs done to him and his friends. After a week of mayhem, including outrageous pranks, stunts, inventive gadgets, and help from his friends, Max finds out the worst news ever – he's not moving after all!
Key Cast Members:
Alex D. Linz: Max Keeble
Larry Miller: Principal Elliot T. Jindrake
Jamie Kennedy: the Evil Ice Cream Man
Nora Dunn: Lily Keeble
Robert Carradine: Donald Keeble
Josh Peck: Robe
Zena Grey: Megan
Noel Fisher: Troy McGinty
Orlando Brown: Dobbs
Brooke Anne Smith: Jenna
Myra Ambriz: Chelsea
Justin Berfield: Caption writer
Clifton Davis: Bobby "Crazy Legs" Knebworth
Amy Hill: Ms. Phyllis Rangoon
Amber Valletta: Ms. Dingman
Dennis Haskins: Mr. Kohls
Chely Wright: Mrs. Styles
---
---
---
---