Napa Rose (Disneyland)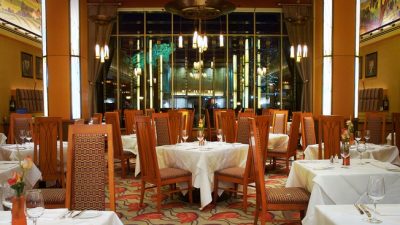 Napa Rose Description:
Celebrate a special occasion or simply toast to the good life with artfully presented wine country cuisine.
A warm-hued craftsman décor inspired by the natural beauty of the Golden State provides the perfect backdrop for a relaxed yet refined evening at this premier dining destination. Enjoy your meal with a view of Disney California Adventure Park, at the Chef's Counter of our bustling exhibition kitchen or in the casual comfort of the Napa Rose Lounge, where walk-up seating is available and Guests can order from the same tantalizing menu.
Browse an incomparable selection of regional wines paired with seasonal fare inspired by California's bounty of produce, meat, game, poultry, seafood and farm-fresh specialty ingredients. Napa Rose's expert sommeliers are happy to recommend the perfect wine pairing to complement your meal. (source)
---
---
Related News:
---
Related Articles:
---