New York Stories (Touchstone Movie)
Here is everything you need to know about the amazing Touchstone movie New York Stories including casting, reviews, fun facts and more. I hope you find this listing informative and helpful!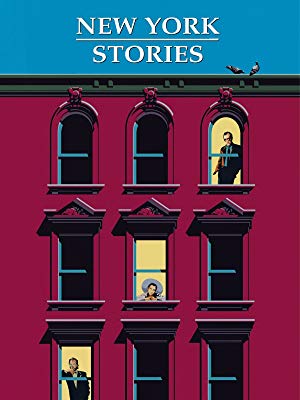 New York Stories Details:
Get ready for a wildly diverse, star-studded trilogy about life in the big city. One of the most talked about films of the year, NEW YORK STORIES features the collaboration of three of America's most popular directors, Martin Scorsese, Francis Coppola and Woody Allen.
Key Cast:
Life Lessons
Nick Nolte: Lionel Dobie
Rosanna Arquette: Paulette
Steve Buscemi: Gregory Stark
Jesse Borrego: Reuben Toro
Peter Gabriel: Himself
Illeana Douglas: Paulette's friend
Debbie Harry: Blind alley girl
Life Without Zoë
Heather McComb: Zoë
Talia Shire: Charlotte
Giancarlo Giannini: Claudio
Don Novello: Hector
Adrien Brody: Mel
Chris Elliott: Robber
Carmine Coppola: Street musician
Carole Bouquet: princess Soraya
Oedipus Wrecks
Woody Allen: Sheldon Mills
Mae Questel: Mother
Mia Farrow: Lisa
Julie Kavner: Treva
George Schindler: Shandu the Magician
Larry David: Theater manager
Mike Starr: Hardhat
Ira Wheeler: Mr. Bates
Key Crew:
Directors: Woody Allen, Francis Ford Coppola and Martin Scorsese
Producers: barbara De Fina, Fred Fuchs, Robert Greenhut, Charles Joffe, Jack Rollins and Fred Roos
Writers: Woody Allen, Francis Ford Coppola, Sofia Coppola and Richard Price
---
Related Articles:
---