Taking Care of Business (Hollywood Pictures Movie)
Here is everything you need to know about the amazing Hollywood Pictures movie Taking Care of Business including casting, reviews, fun facts and more. I hope you find this listing informative and helpful!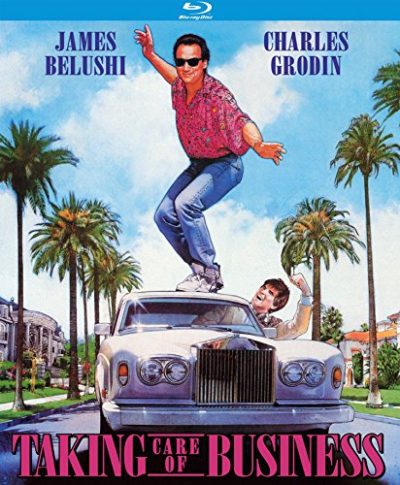 Taking Care of Business Details:
James Belushi is Jimmy Dworski, a happy-go-lucky convict who breaks out of prison and finally gets a life … somebody else's! When Dworski finds the daily planner book that literally runs the life of ultra-organized executive Spencer Barnes (Charles Grodin), all hell breaks loose! With newfound cash, credit cards, and the keys to a Malibu mansion, the imposter Dworski embarks on an all-expense-paid trip to "Easy Street" while posing as the high-powered Barnes. Meanwhile, Spencer's life is turned upside down as he hunts through the jungles of Los Angeles for his beloved book! When these oddball opposites finally meet, it's a comedic collision you won't soon forget!
Key Cast:
James Belushi: Jimmy Dworski
Charles Grodin: Spencer Barnes
Mako: Mr. Sakamoto
Héctor Elizondo: the Warden
Veronica Hamel: Elizabeth Barnes
Stephen Elliott: Walter Bentley
Loryn Locklin: Jewel Bentley
John de Lancie: Ted Bradford Jr.
Gates McFadden: Diane Connors
Anne De Salvo: Debbie Lipton
Burke Byrnes: Prison Guard
Key Crew:
Director: Arthur Hiller
Producer: Geoffrey Taylor
Writers: Jill Mazursky and JJ Abrams
Music: Stewart Copeland