The Hundred-Foot Journey (Touchstone Movie)
Here is everything you need to know about the amazing Touchstone movie The Hundred-Foot Journey including casting, reviews, fun facts and more. I hope you find this listing informative and helpful!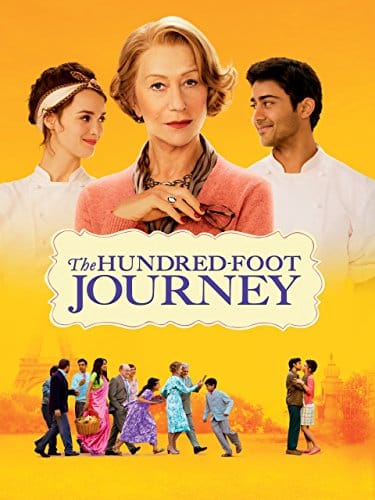 The Hundred-Foot Journey Details:
Helen Mirren stars in a movie bursting with flavor, passion and heart. Worlds collide when a culinary ingénue opens an Indian restaurant in southern France—100 feet away from a Michelin-starred French restaurant run by a chilly chef proprietress.
Key Cast:
Helen Mirren: Madame Mallory
Om Puri: Papa
Manish Dayal: Hassan
Rohan Chand: young Hassan
Charlotte Le Bon: Marguerite
Amit Shah: Mansur
Farzana Dua Elahe: Mahira
Dillon Mitra: Mukthar
Aria Pandya: Aisha
Michel Blanc: Mayor
Shuna Lemoine: Mayor's wife
Clément Sibony: Jean-Pierre
Juhi Chawla: Mama
Vincent Elbaz: Paul
Key Crew:
Director: Lasse Hallstrom
Producers: Juliet Blake, Steven Spielberg and Oprah Winfrey
Screenplay: Steven Knight
---
Related Articles:
---