The Turf Club Bar and Grill (Disney World)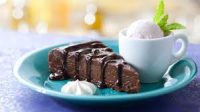 The Turf Club Bar and Grill Description:
The Turf Club Bar and Grill is a restaurant at the Saratoga Springs Resort and Spa in Walt Disney World.
A Day at the Races
A hidden gem complete with its own cocktail lounge, this intimate venue recalls a romantic and bygone era.
Nestled alongside Lake Buena Vista Golf Course clubhouse, The Turf Club Bar and Grill is the perfect spot to unwind after a round of golf and one of the best-kept secrets of Disney's Saratoga Springs Resort & Spa.
Relax with a beverage at the lounge and shoot some pool, or head on through to the restaurant, where dim lighting and wood-paneled walls create a sophisticated, gentlemanly ambiance. Outside, a spacious covered patio affords views of the beautifully landscaped golf course as well as Lake Buena Vista and Disney Springs.
Be transported to turn-of-the-century Upstate New York as you browse vintage equestrian memorabilia: photos of jockeys and their horses, antique riding gear and racing articles of yesteryear. (source)
---
Related News:
---
Related Articles:
---