The Village (Touchstone Movie)
Here is everything you need to know about the amazing Touchstone movie The Village including casting, reviews, fun facts and more. I hope you find this listing informative and helpful!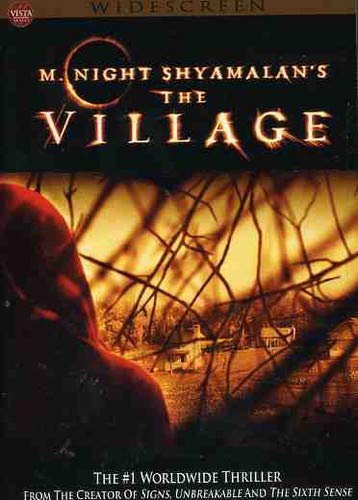 The Village Details:
Filmmaker M. Night Shyamalan assembles an all-star cast, including Joaquin Phoenix and Sigourney Weaver, Adrien Brody, William Hurt and Bryce Dallas Howard, to bring the thrilling tale of an isolated village confronting the astonishing truth that lies just outside its borders. At first glance, this village seems picture perfect, but this close-knit community lives with the frightening knowledge that creatures reside in the surrounding woods. The evil and foreboding force is so unnerving that none dare venture beyond the borders of the village and into the woods. But when curious, headstrong Lucious Hunt plans to step beyond the boundaries of the town and into the unknown, his bold move threatens to forever change the future of the village.
Key Cast:
Bryce Dallas Howard: Ivy Elizabeth Walker
Joaquin Phoenix: Lucius Hunt
Adrien Brody: Noah Percy
William Hurt: Edward Walker
Sigourney Weaver: Alice Hunt
Brendan Gleeson: August Nicholson
Cherry Jones: Mrs. Clack
Celia Weston: Vivian Percy
Frank Collison: Victor
Jayne Atkinson: Tabitha Walker
Judy Greer: Kitty Walker
Fran Kranz: Christop Crane
Liz Stauber: Beatrice
Michael Pitt: Finton Coin
Jesse Eisenberg: Jamison
M Night Shyamalan: Guard at Desk
Charlie Hofheimer: Kevin Lupinski
Key Crew:
Director: M. Night Shyamalan
Producers: Sam Mercer, Scott Rudin and M. Night Shyamalan
Writer: M. Night Shyamalan
---
Related Articles:
---