An exciting industry-changing Netflix-like movie and TV streaming service launched in the US in November 2019. Here isour pre-launch rundown of details for the Disney streaming service, Disney+…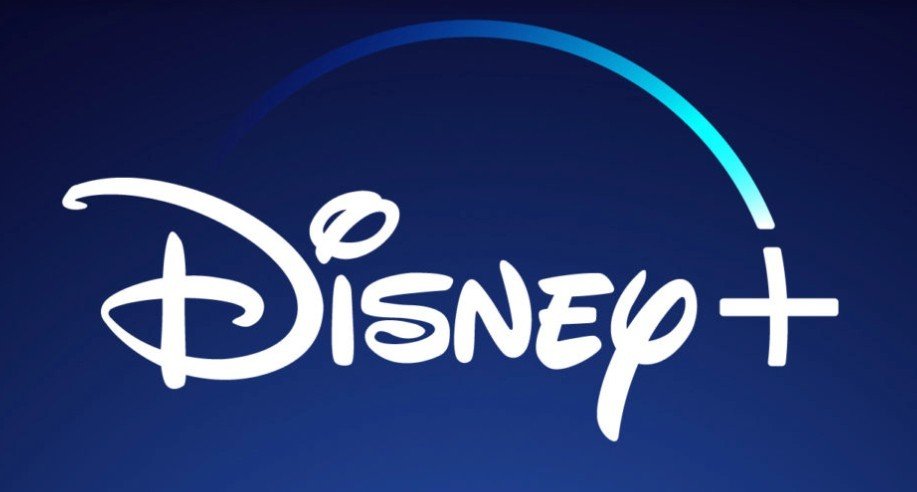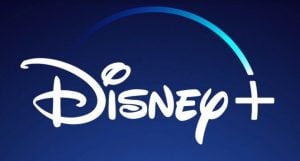 In 2017, Disney made an announcement that immediately sent shock waves through the entertainment industry. Well OK, they made a couple of those types of announcements in 2017, but the particular announcement we'll explore here was the one about a new Disney Streaming service, similar to Netflix, which we now know will be called "Disney+."
Please visit here for a complete rundown of current Disney+ statistics and facts.
How Much Will it Cost?
Also announced at Investor Day was that the service will cost subscribers $6.99 per month or $69.99 annually in the US. This is significantly less than presumed chief content rival Netflix which currently charges between $12.99 per month for their standard streaming plan.
Disney+ will also be offered as a bundle with Disney's other premium streaming services, Hulu (ad-supported version) and ESPN+. The bundle price at launch will be $12.99 per month. This is a bundle that is something cord-cutters will take a long look at given its wide coverage of the content areas people purchase cable most for and its cost, which is significantly lower than cable television subscription rates.
If you are a Disney Visa Cardmember, you have the opportunity to save a few dollars on Disney+. If you have a Disney Visa Card, you have until September 30th to save $20 on a 2-year subscription ($119.99) and $40  on a 3-year subscription ($169).
Another interesting deal is one that Verizon is running. Verizon customers that either order their Unlimited data plan OR that switch to Fios Home Internet or 5G Home Internet, will get a FREE first year of Disney+. Details on this offer can be found here.
What Movies and Shows Will Be On the New Disney Streaming Service?
It will contain Disney, Pixar, Marvel, National Geographic and Star Wars content, as well as 'family-friendly' Fox content like The Sound of Music, The Princess Bride and Malcolm in the Middle. Content will consist of movies and television shows, new and old, as well as original content exclusively produced for the streaming platform.  Disney expects the new service to contain about 7,000 to 8,000 episodes from the vast Disney/ABC television library and 500 films.
We know from comments made recently by Disney CEO, Bob Iger, that they 'Disney Vault' will essentially be opened up to this new service and the entire Disney movie collection will be available. It is unclear if 'Disney Movies' means specifically Disney or if Touchstone and Hollywood Pictures films will be included on the service, although we do know that the service will not include any R-rated content. Also unknown is whether a movie like Song of the South, long avoided by Disney, will be added to the service.
In terms of Marvel content, Disney has announced that Ant Man & the Wasp is their last Marvel movie that will be available on Netflix, which has been the exclusive home for newly-released Marvel films. Beginning with Captain Marvel, which will be available on the service on day 1, all Marvel movies will be exclusive to Disney+.
We also know that Disney is going to have a bit of a battle on their hands, at least for the next few years, in gaining the ability to stream their Star Wars movie library. Those rights currently belong to Turner Broadcasting and their new parent AT&T. In 2016, Disney sold the rights to the Star Wars library to Turner in 2016 for a reported $275 million which gives the broadcaster exclusive rights to air them on their TBS and TNT and online channels. These rights currently stand until 2024. Rumors have been circulating that Disney would like to buy those rights back, but there has been no official word on that as of yet. Disney also has a Star Wars streaming deal with Netflix until the end of 2018, which we have already been told won't be renewed.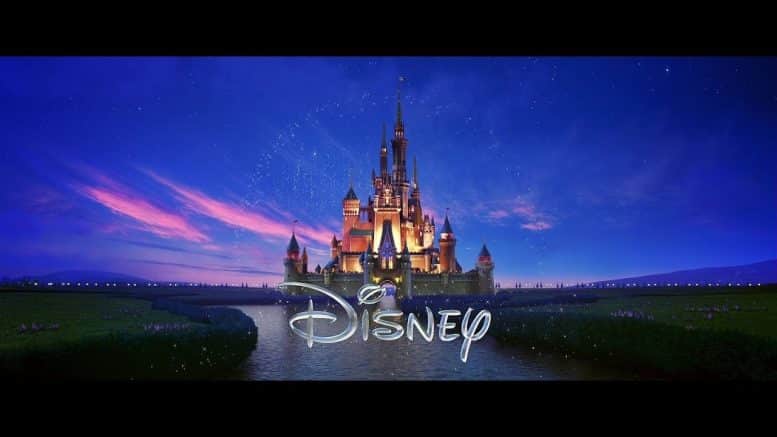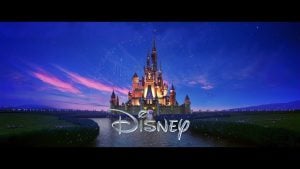 What Kind Of Original Content Will the Service Have?
Note: You can find a complete listing of older movies and shows available on Disney+ at launch here.
Disney has confirmed a number of new titles that will be exclusive to Disney+ (not necessarily at launch). These include:
(Please click on a show or movie title to get more details about it)
Original/New:

Don Quixote
Into the Unknown: Making Frozen 2
Magic Camp
Magic of the Animal Kingdom
Pixar SparkShorts
The Paper Magician
Timmy Failure
Some of the other Disney Favorites which will live on Disney+:
It has also been announced that Disney+ will be the exclusive home for The Simpsons streaming now that Disney has completed the Fox purchase. All 30 seasons of the animated classic will be available.
The service will have more than 300 movies on launch day and more than 400 titles by the end of its first year in late 2020. It will also include 7,500 television episodes. We know that there will be no 'R' rated movies on the platform. All movies on it will be pg-13 and lower.
Short Circuit Animated Shorts:
Walt Disney Animation Studios will be producing a series of animated shorts, set to debut on Disney+ in spring 2020, titled Short Circuit. Here are the announced shorts that will be past of this series:
Jing Hua (Flower in the Mirror)
Just a Thought
Exchange Student
Unlimited Downloads:
Yes, you read that correctly, subscribers will have the ability to download as many of their favorite movies and shows so they can enjoy content offline. An excellent feature for the whole family for airplane flights and long trips. Just a quick warning that we now know that downloaded shows and movies will disappear from your device if the title is removed from the service.
What Streaming Platforms will Disney+ be Available on?
Disney has announced that Disney+ will be available on pretty much every streaming platform including Amazon products like Fire TV (due to a last minute agreement with Amazon). The list of platforms it will be available on include Apple TV, Chromecast, Android TV, PS 4, Roku and Xbox One. This vast distribution, coupled with the recently announced $15 per month bundle with Hulu and ESPN+, makes the new service more than just a Netflix competitor and should be poised to eat into the market share of cable TV.
What About Netflix?
Disney intends to pull its movie library from its current streaming partner, Netflix prior to launch of the new service. We have gotten word that the mega-blockbuster Marvel movie Avengers: Endgame will stream exclusively on Disney+ beginning on December 11, 2019.
What About Hulu?
It is also worth mentioning here that we don't currently know how the new Disney Streaming Service will impact Hulu, which Disney is on its way to owning outright. It is tough to imagine that Disney will want to own two competing services, so something will likely have to give. We have seen indications that R-rated Disney-owned content may live on Hulu since it won't be suitable for the new service, so Hulu may be seeing a re-positioning in the future as the more mature Disney streaming service. A lot of questions still to be answered there.
Post-Launch Update:
So with all the hype leading up to launch, I'm sure many of you are wondering how Disney+ performed. Well, from a technology platform point of view, it had the typical bugs and glitches you normally expect from a new service just launched. Many of its core features lead to timeouts and dead ends and the movie buffering was a bit rough on a mobile device. These are all things that come with the territory of a v1 these days, as are the social media posts blasting Disney for them. No doubt many of these issues will be ironed out as the platform matures.
Likely contributing to the timeouts was the deluge of users from the moment it launched. On Day 2, Disney sent out this press release announcing Disney+ new registration totals. It was announced that the service already had 10 million signups since launching. So, the wording here is interesting. They specifically say 10 million SINCE launching leading one to assume these are new subscribers from November 12th-on and that the actual number of Disney+ subscribers is much larger since they opened pre-registration in September and ran a number of large promotions and incentives to sign up prior to launch. This part isn't clear and Disney has said they won't be releasing any more subscriber data until their next earnings call, which wont happen for another 3 months, so the mystery will continue here.
So, let's assume semantics and that Disney+ currently has 10 million subscribers total. How does that match up against its competition? According to this chart from BusinessInsider, Netflix, one of Disney's biggest competitors in this endeavor and the platform in the space with the most subscribers currently, didn't hit 10 million subscribers until some point between its second and third YEAR of streaming; and that total includes Netflix subscribers that were still using its DVD rental program, which was still big in 2008-2009. Pure streaming subscriptions on Netflix likely took even longer to hit 10 million for Netflix. Of course, it is important to keep in mind that technology in 2009 isn't what it is in 2019. Internet speeds are faster; mobile devices are way more prolific; cord-cutting wasn't yet a thing; etc, etc. That said 10 million (or more) on day one is a VERY nice start.
---
Related News: