Gun Shy (Hollywood Pictures Movie)
Here is everything you need to know about the amazing Hollywood Pictures movie Gun Shy including casting, reviews, fun facts and more. I hope you find this listing informative and helpful!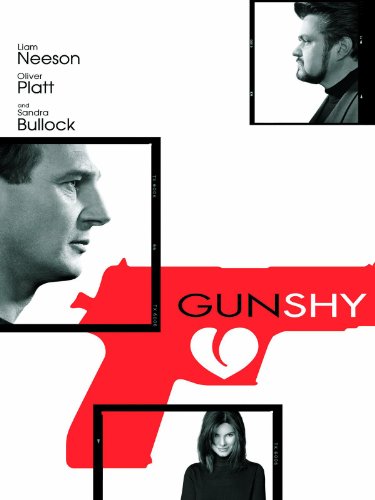 Gun Shy Details:
Liam Neeson and Oliver Platt star with Sandra Bullock in an outrageously offbeat comedy about what happens when a busy undercover cop suddenly loses his legendary nerves of steel! The only way Charlie (Neeson), a respected D.E.A. agent traumatized by a hair-raising run-in with some ruthless gangsters, can do his job is with the embarrassing treatments of an attractive nurse (Bullock) and the questionable psychotherapy provided by a highly unstable support group! And since he's stuck in a deep-cover sting operation until he nabs a wisecracking, trigger-happy Mafia leader who scares him to death (Platt), Charlie can only hope to fake his tough-as-nails image long enough to make this one last bust … and make it out alive! Loaded with huge stars and big laughs — you can't miss with this high-caliber comedy hit!
Key Cast:
Liam Neeson: Charles Mayeaux
Oliver Platt: Fulvio Nesstra
Sandra Bullock: Judy Tipp
José Zúñiga: Fidel Vaillar
Michael DeLorenzo: Estuvio Clavo
Andrew Lauer: Jason Cane
Mary McCormack: Gloria Minetti Nesstra
Key Crew:
Director: Eric Blakeney
Producer: Sandra Bullock
Writer: eric Blakeney
---
Related Articles:
---