One Little Indian (1973 Movie)
Here is everything you need to know about the amazing Disney movie One Little Indian including casting, reviews, fun facts and more. I hope you find this listing informative and helpful!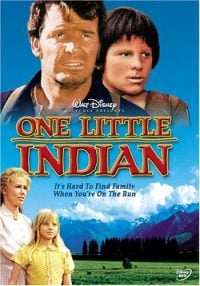 One Little Indian Description:
Clint Keys is a hunted man. On the run from the Cavalry, where he faces a hangman's noose for mutiny and desertion charges, he makes a frantic attempt to fade into the vast desert countryside. His conspicuous companions? "Rosie," an ill-tempered camel, her offspring, and a 10-year-old runaway boy. Additional complications arise when they encounter a pioneering widow and her young daughter who must choose between aiding the unlikely fugitives – or hampering their desperate flight.
Key Cast Members:
James Garner: Cpl. Clint Keyes
Vera Miles: Doris McIver
Pat Hingle: Capt. Stewart
Morgan Woodward: Sgt. Raines
John Doucette: Sgt. Waller
Clay O'Brien: Mark
Robert Pine: Lt. Cummins
Bruce Glover: Schrader
Ken Swofford: Pvt. Dixon
Jay Silverheels: Jimmy Wolf
Andrew Prine: Chaplain John Kaplan
Jodie Foster: Martha McIver
Walter Brooke: The doctor
Rudy Diaz: The Apache
John C. Flinn III: Cowboy (as John Flinn)
Lois Red Elk: Blue Feather
Hal Baylor: Branigan
Terry Wilson: Stagecoach
Paul Sorensen: The Guard
Read Morgan: Reb
Richard Hale: Old Indian
Jim Davis: Trail Boss