Sanaa (Disney World)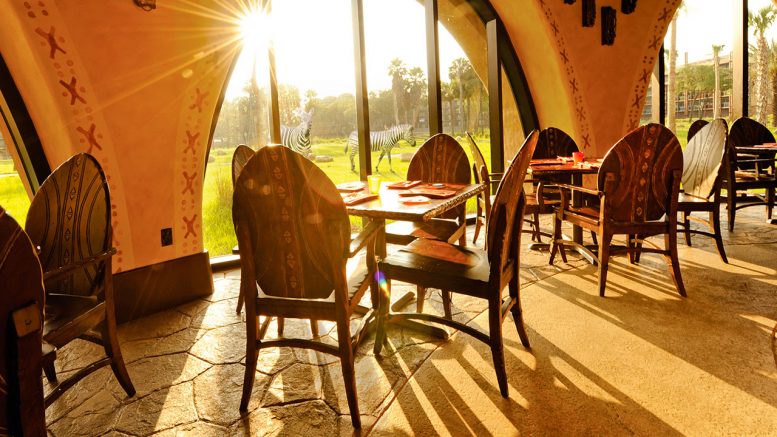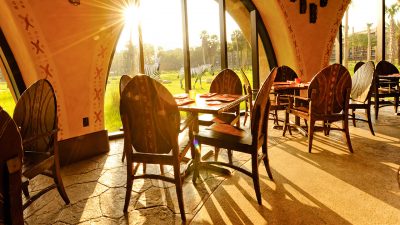 Sanaa Description:
Sanaa is a restaurant at the Animal Kingdom Lodge in Walt Disney World.
Family-Friendly Feast
Savor slow-cooked meats, salads and vegetarian specialties as you discover African cooking with Indian flavors.
Step inside this exquisite, East African-inspired eatery, which evokes a traditional spice market, decorated with handcrafted wares under the graceful branches of an acacia tree.
Start your meal with Indian-style bread service with 9 accompaniments, from sweet mango chutney to spicy red chile sambal.
For your entrée, select from tender meats and seafood slow-cooked in gravy—such as spicy Durban shrimp—as well as vegetarian dishes. A range of sampler platters lets you choose a variety of flavors, and kid-friendly fare like beef burgers, pizza and grilled chicken is sure to please even the pickiest of palates.
Pair your meal with wine from South Africa, beer from India or Kenya, and specialty cocktails like the Malawi Mango Margarita. You can also enjoy refreshing non-alcoholic choices that include tropical juice, pomegranate lemonade and berry smoothies. (source)
---
Related News:
---
Related Articles:
---