Splash (1984 Touchstone Movie)
Here is everything you need to know about the amazing Touchstone movie Splash including casting, reviews, fun facts and more. I hope you find this listing informative and helpful!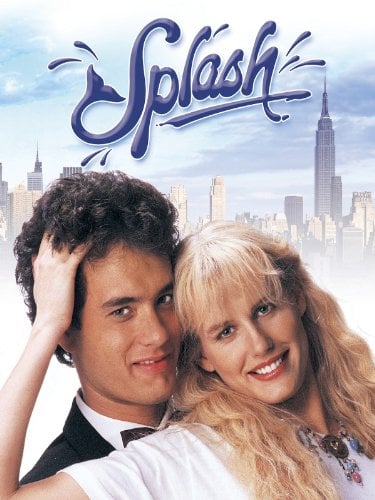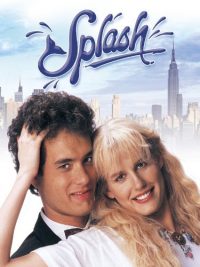 Splash Description:
In Touchstone Pictures' Splash, Academy Award(R) winner Tom Hanks (1994 Best Actor, FORREST GUMP) stars as Allen Bauer, a workaholic who's convinced he can't fall in love. That is, until he's mysteriously rescued at sea by the mermaid of his dreams! Soon Allen and Madison (Daryl Hannah, KILL BILL) are swept away by hilarious and heartwarming romance. Academy Award(R) winner Ron Howard (2001 Best Director, A BEAUTIFUL MIND) directs a star-studded cast, including Eugene Levy (BRINGING DOWN THE HOUSE, AMERICAN PIE), and hilarious John Candy (HOME ALONE) in a magical tale.
Key Cast Members:
Tom Hanks: Allen Bauer
David Kreps: Young Allen
Daryl Hannah: Madison
Shayla MacKarvich: Young Madison
John Candy: Freddie Bauer
Jason Late: Young Freddie
Eugene Levy: Dr. Walter Kornbluth
Jeff Doucette: Junior
David Knell: Claude
Royce D. Applegate: Buckwalter
Dody Goodman: Mrs. Stimler
Howard Morris: Dr. Zidell
Richard B. Shull: Dr. Ross
Shecky Greene: Mr. Buyrite
Bobby Di Cicco: Jerry
Patrick Cronin: Michaelson
Tony Longo: Augie
Nora Denney: Mrs. Stein
Joe Grifasi: Manny
Charles Macaulay: President
Lee Delano: Sergeant Leleandowski
Migdia Chinea Varela: Wanda
Eileen Saki: Dr. Fujimoto
Jodi Long: Reporter
Patrick O'Rorke: Boy on Pier
Bill Smitrovich: Ralph Bauer
Than Wyenn: Mr. Ambrose
Key Crew Members:
Director: Ron Howard
Producer: Brian Grazer
---
Related News:
---
Related Articles:
---