Swing Vote (Touchstone Movie)
Here is everything you need to know about the amazing Touchstone movie Swing Vote including casting, reviews, fun facts and more. I hope you find this listing informative and helpful!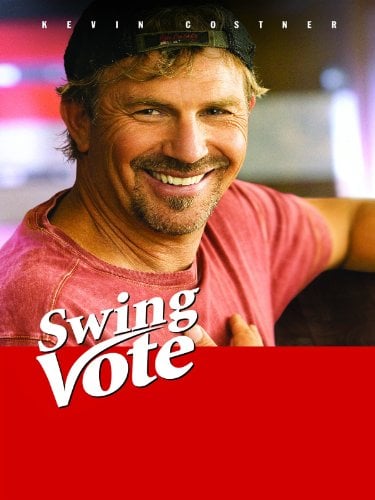 Swing Vote Details:
Kevin Costner stars in SWING VOTE, a clever, feel-good comedy. Bud Johnson's an ordinary dad drifting through life, caring about nothing except his overachieving daughter Molly. Trying to encourage him to get involved, Molly accidentally sets off a chain of events on Election Day that ends with the presidential race coming down to one vote — Bud's. Comedic chaos ensues as Kelsey Grammer, Dennis Hopper, Nathan Lane, Stanley Tucci and George Lopez give all-star support in a witty and uplifting film.
Key Cast:
Kevin Costner: Ernest "Bud" Johnson
Madeline Carroll: Molly Johnson
Paula Patton: Kate Madison, news reporter
Kelsey Grammer: President Andrew "Andy" Boone
Dennis Hopper: Donald "Don" Greenleaf
Nathan Lane: Arthur "Art" Crumb
Stanley Tucci: Martin "Marty" Fox
George Lopez: John Sweeney
Judge Reinhold: Walter
Chip Esten: Lewis
Mare Winningham: Larissa Johnson
Mark Moses: Attorney General Wyatt
Nana Visitor: Galena Greenleaf
Dale O'Malley: Hank Johnson
Key Crew:
Director: Joshua Michael Stern
Producers: Kevin Costner and Jim Wilson
Writers: Joshua Michael Stern and Jason Richtman
---
Related Articles:
---