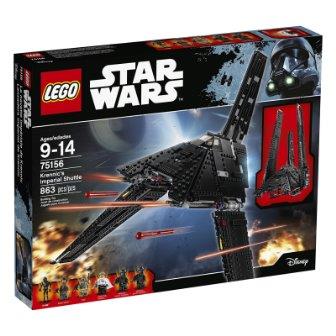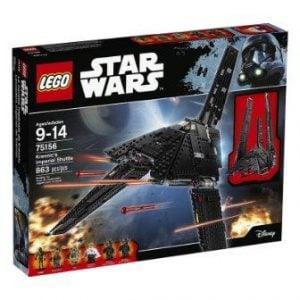 Last year, in anticipation of Star Wars: The Force Awakens, Disney/Lucasfilm created a Star Wars toy 'holiday' to launch a slew of new toys. Force Friday 2015, by all accounts, was a huge success and gave a big boost to Disney, Hasbro, LEGO and a number of other toymakers and retailers.
This year, with Rogue One: A Star Wars Story hitting theaters in December, Disney is once again holding a Star Wars Force Friday event in to launch new toys and build momentum for the new movie. The event, which occurs on Friday September 30th, is sure to be another profitable one for the usual players.
In advance of Star Wars Force Friday 2016, here is a quick rundown of what you need to know about the new toys, with links to where you can buy them and some special events that are occurring on Friday online and off.
New Star Wars The Force Awakens and Rogue One Toys:
Action Figures and Vehicles
The Black Series 6″ Figures:
3.75″ 5POA Figures: 
3.75″ Figure Two Packs:
Class I Vehicles (according to Jedi Temple Archives):
Assault Walker (The Force Awakens)
Ezra Bridger's Speeder (Rebels)
AT-DP Pilot with Speeder (Rebels)
Class II Vehicles (according to Jedi Temple Archives):
First Order Snowspeeder (The Force Awakens)
A-Wing w/Hera (Rebels)
Y-Wing Scout Bomber w/Kanan (Rebels)
U-Wing Fighter (Rogue One)
Other Rogue One Toys:
Target Force Friday Exclusives:
Star Wars LEGO:
New Disney Parks Rogue One Merchandise:
Disney Parks will be rolling out a slew of new Rogue One merchandise on Friday. Among the items available only at Disney Parks will be special Rogue One T-Shirts, Sweatshirts, Apparel, Pins, Artwork, MagicBands, cell phone cases and more. They will also be unveiling new Rogue One-inspired droids in their Droid Factories.
The new merchandise can be found at the following Disney Parks locations:
Disneyland Resort
Downtown Disney District
Disneyland Park

Emporium
The Star Trader
Star Wars Launch Bay

Disney California Adventure Park

Elias & Company
Gone Hollywood

Disneyland Hotel
Walt Disney World Resort
Disney Springs

World of Disney
Once Upon A Toy
Star Wars Galactic Outpost

Magic Kingdom

Emporium
Merchant of Venus

Epcot
Disney's Hollywood Studios

Tatooine Traders
Star Wars Launch Bay
Legends of Hollywood
Mickey's of Hollywood

Disney's Animal Kingdom
More information about the new Disney Parks merchandise can be found on their blog here.
Star Wars Force Friday 2016 Special Events:
Toys R Us: Special Midnight Opening for Physical Stores; Free exclusive collector poster and T-Shirt
I will be updating this post as more toys and events are unveiled. Be sure to check back before Force Friday for more!
Note: Some of these links may be affiliate links. For a list of the programs I belong to, please visit my disclosures page.