Here is everything you need to know about the amazing Touchstone Pictures movie Sister Act including casting, reviews, fun facts and more. I hope you find this listing informative and helpful!
Sister Act Description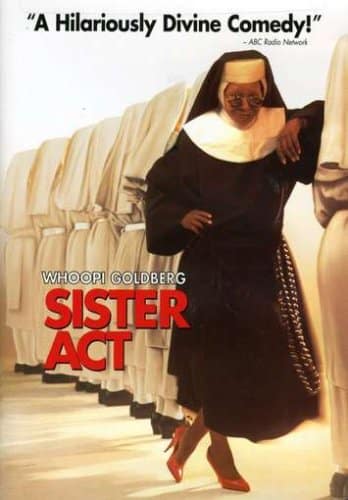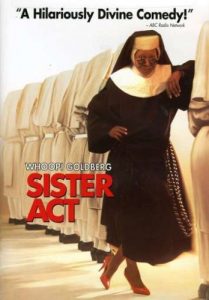 Relive all the fun, laughter, and irresistible music of SISTER ACT — the inspired comedy hit that packed pews everywhere! Whoopi Goldberg stars as a sassy, low-rent lounge singer forced to hide out from the mob in the last place on earth anyone would look for her — a convent. While she's there, her irreverent behavior attracts a flock of faithful followers and turns the nuns' tone-deaf choir into a soulful chorus of swingin', singin' sisters. But when the group earns rave reviews, her sudden celebrity jeopardizes her hidden identity. Harvey Keitel and Kathy Najimy join a heavenly cast in this habit-forming comedy bursting with '60s Motown hits.
---
Sister Act Cast:
Whoopi Goldberg: Deloris Van Cartier
Isis Carmen Jones: Little Deloris Wilson
Maggie Smith: Reverend Mother
Harvey Keitel: Vince LaRocca
Bill Nunn: Lt. Eddie Souther
Mary Wickes: Sister Mary Lazarus
Kathy Najimy: Sister Mary Patrick
Wendy Makkena: Sister Mary Robert
Joseph Maher: Monsignor O'Hara
Robert Miranda: Joey
Richard Portnow: Willy
Rose Parenti: Sister Alma
Jim Beaver: Clarkson
Jenifer Lewis: Michelle
Charlotte Crossley: Tina
A.J. Johnson: Lewanda
Lois de Banzie: Immaculata
Max Grodénchik: Ernie
Joseph G. Medalis: Henry Parker
Michael Durrell: Larry Merrick
Toni Kalem: Connie LaRocca
Eugene Greytak: Pope John Paul II
---
Sister Act Crew:
Director: Emile Ardolino
Producer: Scott Rudin and Teri Schwartz
---
Sister Act Details
Movie Studio: Touchstone Pictures
Year Released: 1992
Type of Movie: Live Action
Box Office: $231.6 million
Sister Act Trailer:
---