Here is everything you need to know about Walt Disney World's Animal Kingdom park's Na'vi River Journey ride including ride history, fun facts, photos and more. I hope you find this listing informative and helpful!
Na'vi River Journey | Disney World Description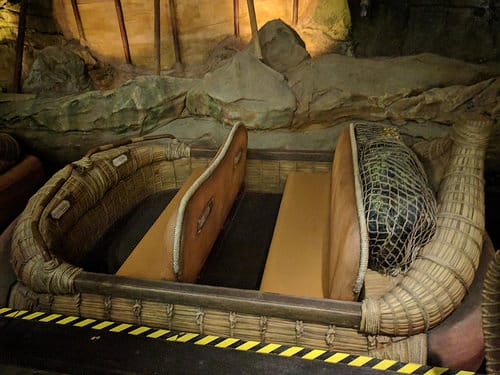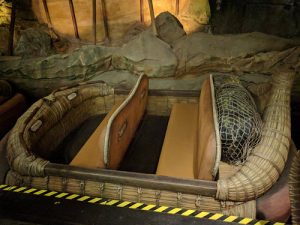 Na'vi River Journey is an immersive dark ride attraction located in the Pandora – The World of Avatar area of Disney's Animal Kingdom theme park at Walt Disney World in Florida. The ride takes guests on a peaceful boat journey through the bioluminescent forests of Pandora, where they can see various animals and plants native to the fictional world of Avatar.
The ride features advanced audio-animatronics, special effects, and 3D projection technology to bring the world of Pandora to life. The highlight of the ride is a stunning encounter with the Shaman of Songs, a realistic and awe-inspiring animatronic figure who sings an original song in the Na'vi language.
Overall, Na'vi River Journey is a unique and enchanting experience that immerses guests in the world of Avatar and showcases Disney's innovative storytelling and technology.
---
Na'vi River Journey | Disney World Fun Facts
Each ride vehicle holds 8 people.
The full ride is 4.5 minutes.
The Na'vi Sharman of Songs animatronic is nearly 10 feet tall.
---
Na'vi River Journey | Disney World Details
Na'vi River Journey | Disney World Experience:
---
---