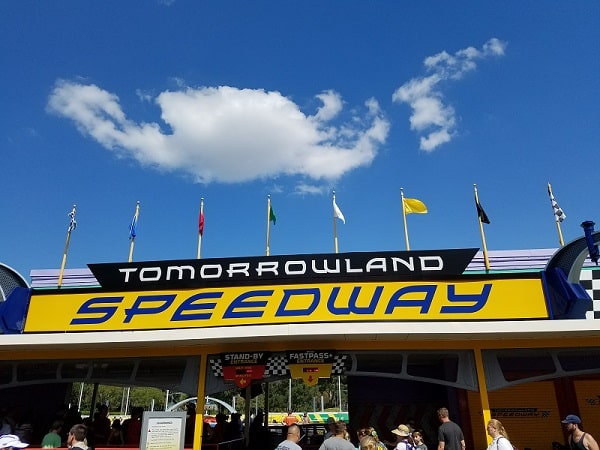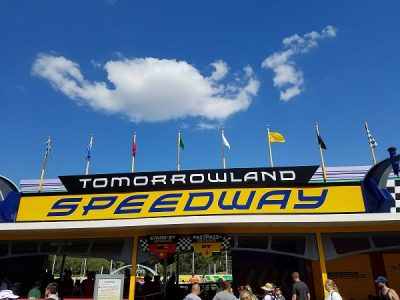 Yesterday, I gave you a roundup of some of the hottest Disney World rumored changes, and wouldn't you know it, up pops arguably the hottest rumor yet a few hours later. Our friends over at WDW News Today appear to be pretty confident that the rumors about a TRON ride replacing the Tomorrowland Speedway at Disney World's Magic Kingdom. Here are the rumor details:
In: A TRON Lightcycle Power Run roller coaster similar to the one that opened at Shanghai Disney Resort that would open (theoretically) in 2020 or 2021.
Out: The Tomorrowland Speedway would be closing (again theoretically) in 2018.  The speedway was an original Disney World attraction, opening in 1971 as the Grand Prix Raceway, with a number of name and layout changes over the years to accommodate sponsors and changes to other lands/attractions.
See Also: Our Complete List of Disney World Closed Rides and Anticipated Reopen Dates
If true, this change will be a huge change to a large swath of the Magic Kingdom. The thought is that the change will be announced at this week's D23 Expo. I will be sure to updated this post if/when anything is announced.