SeaBase (Disney World Attraction)
Here is everything you need to know about Walt Disney World's Epcot's SeaBase attraction including history, fun facts, photos and more. I hope you find this listing informative and helpful!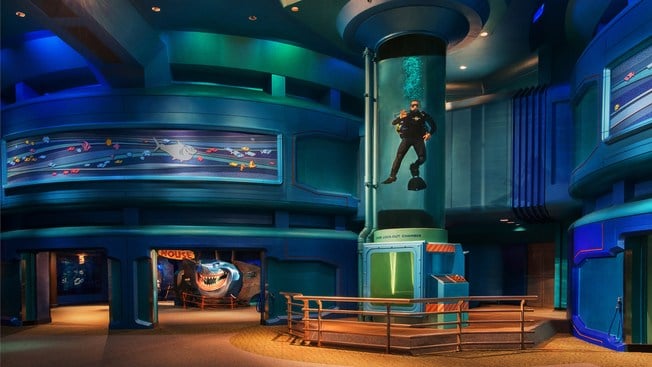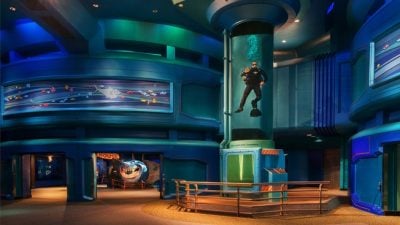 Seabase Description:
At SeaBase, Immerse yourself in the magic of life under the sea at this ocean-themed destination, home to an aquarium and a flood of exhibits.
Caribbean Coral Reef Aquarium
Discover sea turtles, angelfish, dolphins, rays, sharks and more in the 5.7-million-gallon aquarium.
One of the largest man-made ocean environments in the world, the Caribbean Coral Reef Aquarium is home to over 4,000 sea creatures representing over 60 species.
Catch the fish feedings at 10:00 AM and 3:30 PM, when a Cast Member will describe the rays, sea turtles and fish you see before you. Ascend to the second floor's Observation Deck—a circular, window-lined room in the middle of the aquarium—and find yourself almost completely surrounded by marine life.
Touch, Learn and Play!
There's even more to see and do at SeaBase, where you're invited to delve even deeper into the big blue. Additional experiences include:
The Seas with Nemo & Friends
Board a "clamobile" for an adventure with some fishy friends—and relive the magic of Finding Nemo.
Epcot DiveQuest
Certified scuba divers can swim with over 6,000 sea creatures inside the aquarium.
Dolphins in Depth
Learn about these incredibly smart and playful mammals—and even get up close—on this backstage tour.
Seas Aqua Tour
Snorkel on the aquarium's surface, and enjoy a remarkable view of some of the world's most fascinating marine life. (source)
Disney Park(s) in this Post:
Epcot