Tortuga Tavern (Disney World)
Here is everything you need to know about the amazing Tortuga Tavern restaurant at Walt Disney World's Magic Kingdom including history, reviews, fun facts, photos and more. I hope you find this listing informative and helpful!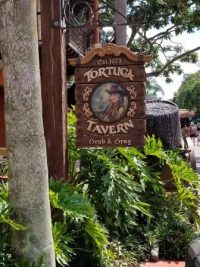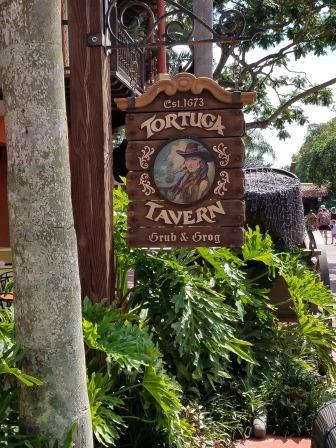 Tortuga Tavern Description:
At the Magic Kingdom's Tortuga Tavern, sink y'er teeth into a swashbuckling smorgasbord of hearty fare fit for scallywags and landlubbers alike!
Avast! Steal away to this delightful scoundrel's den and explore a bounty of savory eats.
Prepare for the tastiest grub this side of Port Royal! Amidst a setting replete with pirate-y treasures, their mouthwatering menu includes pulled pork, sliced beef brisket or grilled chicken breast barbecue sandwiches—all served with beans and coleslaw. Buccaneer-loving landsmen might also want to try the roasted corn and vegetable salad for a lighter, lip-smackin' dish worth its weight in doubloons!