Woody's Lunch Box (Disney World)
Here is everything you need to know about the amazing Woody's Lunch Box restaurant at Walt Disney World's Disney's Hollywood Studios including history, reviews, fun facts, photos and more. I hope you find this listing informative and helpful!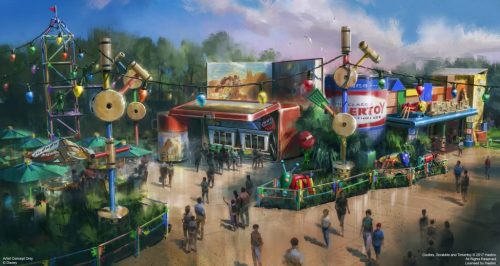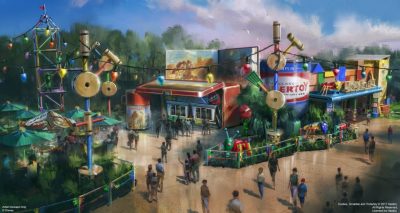 Woody's Lunch Box Description:
Woody's Lunch Box is a new quick service restaurant in Disney's Hollywood Studios' Toy Story Land area.
Lasso your hunger with a meal from Woody's Lunch Box! During your upcoming Toy Story Land adventures, be sure to drop by this food stop for a toy-riffic meal. Dishing out all sorts of tasty treats for "honorary toys," Woody's Lunch Box features classic American fare, old-fashioned soda floats and other Toy Story-themed specialties.
Here are the details of Woody's Lunch Box and the Mini Babybel partnership from the Disney announcement:
Mini Babybel®, the creamy, red-wax-wrapped cheese, has been named the Official Snack Cheese of Walt Disney World Resort in Florida, the Disneyland Resort in California and Disney Cruise Line. This announcement kicks off a multi-year strategic alliance between the two family-focused brands.
As part of the alliance, Mini Babybel will be prominently featured at a quick-service window within the new Toy Story Land scheduled to open in 2018 at Disney's Hollywood Studios in Florida. Because even toys need a bite or two every now and again, Andy has taken a vintage Woody-themed lunch box and propped it open with a thermos to turn it into Woody's Lunch Box that dishes out all sorts of tasty meals and old-fashioned soda floats. He completed the area with a classic book and toys strewn about, along with items from his lunch box.
Disney Character(s) in this Post:
Woody (Toy Story)