While Disney's Hollywood Studios at Walt Disney World will remain a park in transition for much of the next two years, Disney is working pretty hard to make up for it by making (relatively) small changes to make a trip to the park a bit more fulfilling. A few of the recent changes include a new Live Pixar movie show and the creation of the new Grand Ave section of the park. On Friday, another small enhancement will be made as the "One Man's Dream" attraction is re-imagined as "Walt Disney Presents."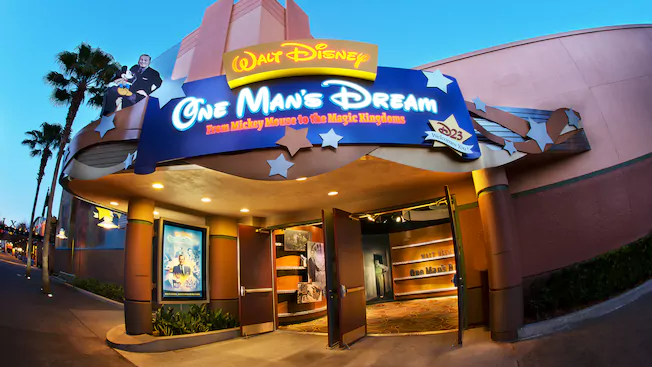 Walt Disney Presents will contain some of the old attraction and will continue to tell the story of Walt Disney, as well as special character meet and greets and movie teaser screenings, but additions will include new models of Toy Story Land and Star Wars: Galaxy's Edge (Star Wars land). The revamped attraction will also include new concept art for Mickey and Minnie's Runaway Railway, the new Mickey ride that is replacing the now-closed Great Movie Ride.
More information about Walt Disney Presents (formerly One Man's Dream) can be found here.
Update 9/16/17: The Toy Story Land model can now be found at Walt Disney Presents. Here is my story about it.
Update 9/17/16: The Star Wars: Galaxy's Edge model is now on display.
Update 9/18/17:  The Mickey and Minnie's Runaway Railway display is now in place.