101 Dalmatian Street (Disney Channel Show)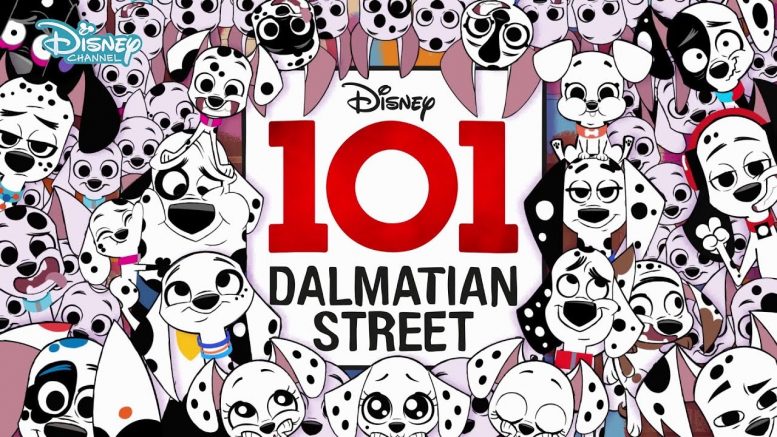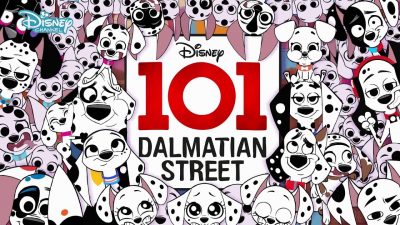 101 Dalmatian Street Description:
In 2019, Disney will debut a new series based on one of their classic animated movies. 101 Dalmatian Street is a new animated show, loosely based on the 1961 animated classic One Hundred and One Dalmatians which will air on Disney Channel (source)
Key Cast Members:
Dylan: Josh Brener
Dolly: Michaela Dietz
Doug: Rhashan Stone
Delilah: Ella Kenion
Doctor Dave: Stephen Mangan
Destiny and Déjà Vu: Lauren Donzis
Dallas: Abigail Zoe Lewis
Da Vinci: Akiya Henry
Dizzy: Nefeli Karakosta
Dee Dee: Florrie Wilkinson
Diesel: Bert Davis
D.J.: Maxwell Apple
Dorothy: Margot Powell
Delgado: Jack Binstead
Key Crew Members:
Writer: Maria O'Loughlin
Director: Miklos Weigert
Based upon the novel written by Dodie Smith
Episode List:
S1 E1: Dog's Best Friend / Boom Night
S1 E2: Power to the Puppies / Who the Dog Do You Think You Are
Much more will be added to this post as the series' debut nears and more details are released.
Disney Character(s) in this Post:
Anita Radcliffe (One Hundred and One Dalmatians)