Mickey's Christmas Carol (1983 Disney Movie)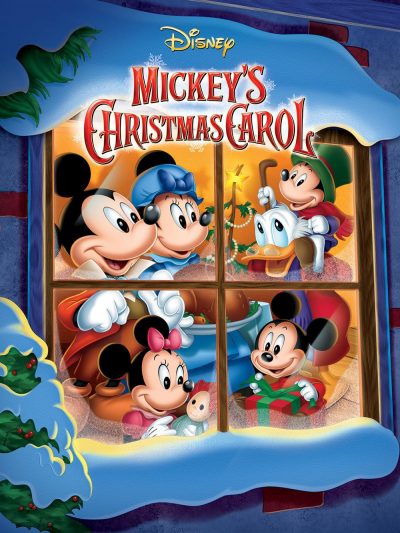 Mickey's Christmas Carol Description:
In Mickey's Christmas Carol, Mickey Mouse, Donald Duck and many more of your favorite characters join the cast in this adaptation of a classic holiday tale. Scrooge is too greedy to understand that Christmas is the time for kindness and generosity. So, with the help of some wise ghosts, and the examples set by his clerk Bob Cratchit and nephew Fred, Scrooge learns how to embrace the true spirit of the season.
Key Cast Members
Alan Young – Scrooge McDuck as Ebenezer Scrooge
Wayne Allwine – Mickey Mouse as Bob Cratchit
Hal Smith – Goofy as Jacob Marley's ghost
Eddie Carroll – Jiminy Cricket as Ghost of Christmas Past
Will Ryan – Willie the Giant as Ghost of Christmas Present
Will Ryan – Pete as Ghost of Christmas Future
Clarence Nash – Donald Duck as Fred, Scrooge's nephew
Patricia Parris – Daisy Duck as Isabelle
Disney Character(s) in this Post:
Donald Duck