Updated 1/17/16: Mickey and the Roadster Racers toys are here! I've posted a full rundown of the new toys in our Disney Directory.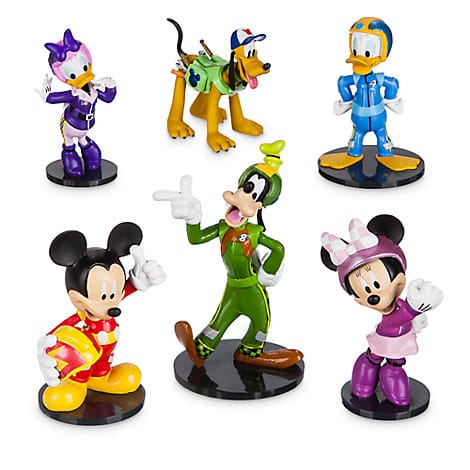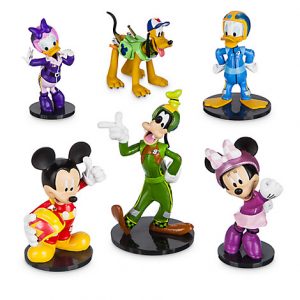 Original Post 12/8/16: Disney recently announced the launch of a new Mickey Mouse show on Disney Junior titled "Mickey and the Roadster Racers." Here is what we know:
Mickey and the Roadster Racers Release Date and Synopsis:
The show debuts on January 15th, 2017  at 9am ET on Disney Junior and Disney Channel. Its normal time slot will be Fridays at 9am on Disney Channel and Saturdays at 9:30 am on Disney Junior. Presumably, it will be re-aired a number of times throughout the week like other shows on Disney Junior.
According to the Disney Channel release about the show, here is what viewers can expect:
The animated "Mickey and the Roadster Racers" is a madcap car-racing adventure featuring Disney's No. 1 star, Mickey Mouse, and his pals Minnie, Pluto, Goofy, Daisy and Donald. The series takes the gang and their unique transforming vehicles on humorous high-spirited races around the globe as well as hometown capers in Hot Dog Hills. When Minnie and Daisy are not busy racing, they run their own successful business as the Happy Helpers, solving problems for anyone in need of a helping hand.
Mickey and the Roadster Racers Trailer:
 Mickey and the Roadster Racers Theme Song:
As always, I will be adding more to this post as launch date nears and more details become available, so stay tuned!
Disney Character(s) in this Post:
Daisy Duck
Goofy
Mickey Mouse
Minnie Mouse
Pluto