Dumbo the Flying Elephant (Disney World Ride)
Here is everything you need to know about Walt Disney World's Magic Kingdom's Dumbo the Flying Elephant ride including history, fun facts, photos and more. I hope you find this listing informative and helpful!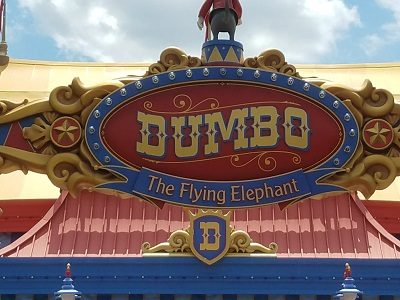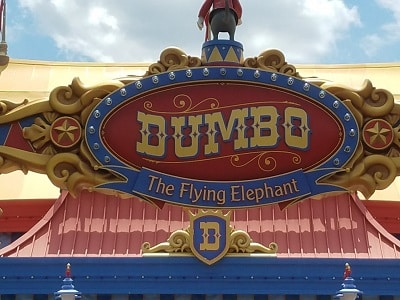 Dumbo the Flying Elephant Description:
Soar high in the sky on a whimsical flight over Storybook Circus aboard Dumbo the Flying Elephant.
Hop atop Dumbo and take off into the air on a joyful journey amid the jubilant sounds of carnival music. Based on Disney's 1941 animated classic Dumbo, Dumbo the Flying Elephant invites you to accompany everybody's favorite circus elephant as he discovers his unique ability to fly.
Dumbo's faithful friend Timothy Q. Mouse greets you from the arched entry, directing the action with help from his "magic" feather. As a jovial band organ melody begins, Dumbo gracefully lifts off from the ground and magically begins to fly around and around.
How High Will You Fly?
During your aerial adventure, you can direct Dumbo to soar skyward or fly low by moving the handle inside the Dumbo-themed gondola. Feel the wind in your face as you take in the sweeping views of Storybook Circus below.
Twice the Fun
This isn't your everyday flight of fancy. This breezy attraction features 2 sets of rotating elephants moving in opposite directions as they fly through the air high above Fantasyland. (source)
Fun Facts and Statistics:
A version of this ride has been included in every Disneyland-style park since the first one in 1955.