Mickey & Minnie's Runaway Railway (Disney World Ride)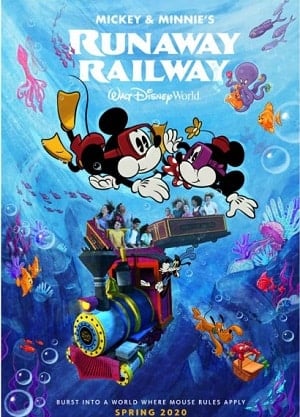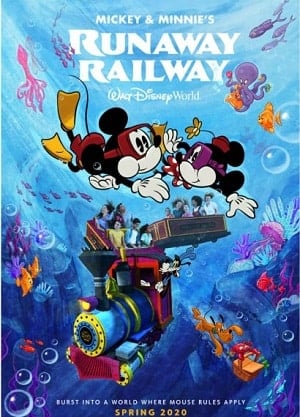 Mickey & Minnie's Runaway Railway Description (source):
Guests are ushered inside the theater for the premiere of a new "Mickey Mouse" cartoon short, "Perfect Picnic," written by Walt Disney Imagineering and produced by Disney Television Animation. In the story, Mickey and Minnie set off on a journey to find the best spot for a romantic picnic, taking their little red convertible for a drive through Runnamuck Park.
Little do they know Pluto has accidentally stowed away in the trunk of their car, so when the roadster hits a bump and the dutiful dog flies out … mayhem ensues. It's at this point Disney magic brings guests through the movie screen and into the cartoon world, where they join Engineer Goofy on a train ride on the Runnamuck Railroad, following Mickey and Minnie through the park on their quest for that perfect picnic. And with Goofy at the helm, what could possibly go wrong? A lot, actually, as along their journey guests will:
Stampede through the Wild West
Visit a carnival
Avoid a swirling twister
Escape an exploding volcano
Dive over a waterfall … and much more
It's up to Mickey and Minnie to keep guests out of trouble, all while poor Pluto tries to catch up and bring them their picnic basket!
This attraction opens on March 4, 2020.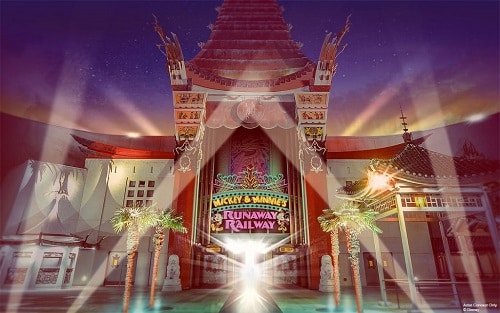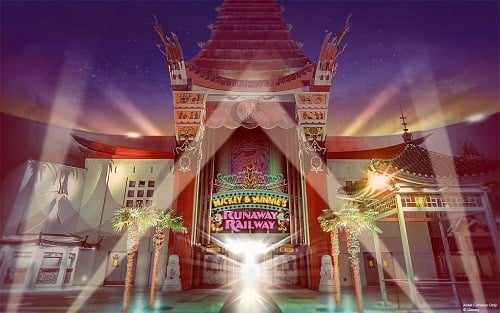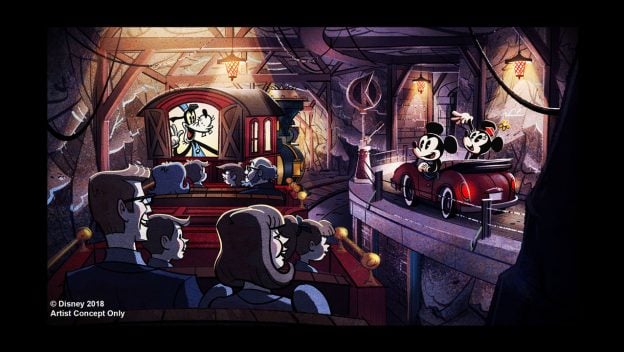 Disney Character(s) in this Post:
Daisy Duck