Turtle Talk with Crush (Disneyland)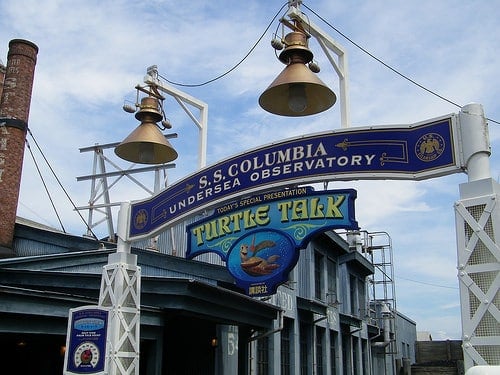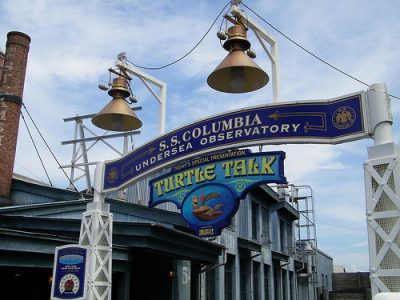 Turtle Talk with Crush Description:
In Disneyland's Turtle Talk with Crush show, shoot the Breeze from Under the Sea
Got a burning question for Crush? This intimate 15-minute conversation is your chance to ask him! Using his high-tech "hydrophone," Crush can communicate directly with little dudes and dudettes about what's on their minds.
Enter the Aquatorium in the Disney Animation building and take a seat in front of the large window. As the lights dim, call out for Crush and watch as he swims up to the underwater mic and greets you. Pick his brain about sea life, his friends from Disney•Pixar's Finding Nemo, his favorite food, life in general—it's totally up to you! He'll even teach you how to talk turtle!
Each interactive show uses state-of-the-art computer-graphic imagery and is unique, improvised and a barrel of laughs—definitely a good time for little dudes of all ages, and the parentals as well. No two shows are the same, so you can keep coming back again and again. Sweet!
Finding AnswersFocus, dude! Crush is visiting Disney California Adventure Park because his son Squirt has questions about the human world. Being a totally righteous dad, Crush has come to the Aquatorium to get the answers and also answer any questions you may have for him about life in the ocean. Whoa!
Photo by coconut wireless
Disney Character(s) in this Post:
Bruce the Shark (Finding Nemo)