New information about the upcoming Cars 3 movie has surfaced recently, that gives us a much better idea of what to expect in the third installment of the Disney/Pixar franchise.
Cars 3 Plot and Cast
According to an interview USA Today recently conducted with director, Brian Fee, the Cars 3 plot will center around an older Lightning McQueen training to race in the Daytona 500. We now know that two new lead characters will be introduced: Cruz Ramirez, Lightning's younger trainer and Jackson Storm, a rookie racer that leads a group of upstarts looking to push old-timers like Lightning into retirement. Owen Wilson will return for a third time in the lead role. Larry the Cable Guy, Bonnie Hunt and Cheech Marin also return in their iconic supporting roles. No news so far as to who will be voicing Ramirez or Storm.
Cars 3 Trailer and Images
Here is some pretty awesome concept art released by Disney which gives us our first look at Cruz Ramirez (in yellow).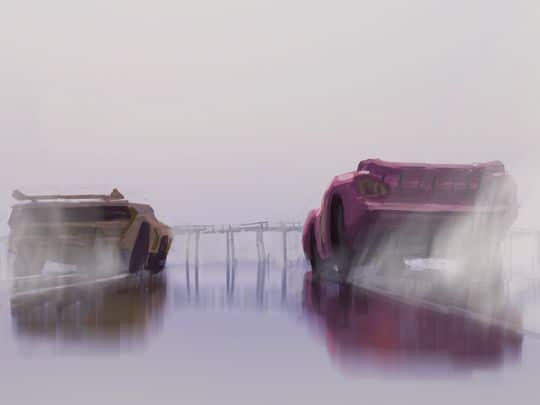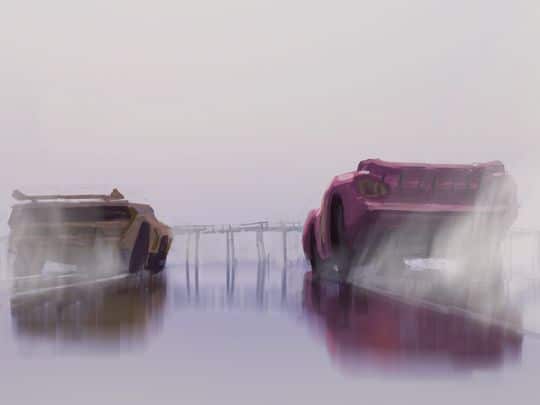 here is the first teaser trailer for Cars 3 which was released by Disney Pixar on November 21, 2016:
here is the second teaser trailer released on January 5, 2017:
We finally got a more extended look at Cars 3 on January 9, 2017. Have a look:
The Cars 3 movie has a release date of June 16th, 2017. I will be posting more information here as it becomes available, so be sure to subscribe to my updates.
Here is a complete listing of all upcoming Disney/Pixar/Star Wars/Marvel movie release dates.
Disney Character(s) in this Post:
Cruz Ramirez (Cars)
Jackson Storm (Cars)
Lightning McQueen (Cars)