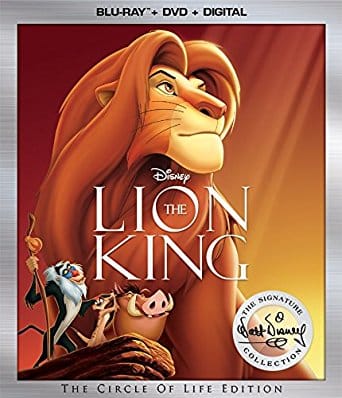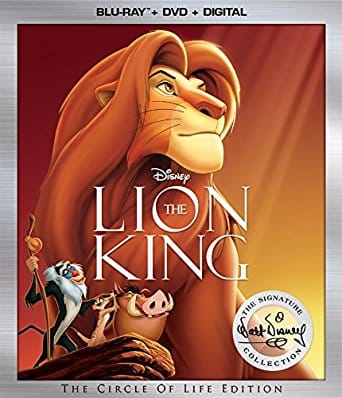 Buried in some of the commotion about Disney parks and movies at last weekend's big D23 expo, was the announcement that Disney's classic animated movie The Lion King will be joining the Walt Disney Signature Collection this Summer.
The Lion King joins Snow White and the Seven Dwarfs, Pinocchio and Beauty and the Beast in the newly created Signature Collection.
According to Disney, "The Walt Disney Signature Collection includes groundbreaking films created or inspired by the imagination and legacy of Walt Disney, featuring timeless stories and characters that have touched generations. Each release will offer special features for every member of your family plus a unique digital experience."
The new The Lion King Signature Collection Edition Blu-Ray will hit stores on August 29th here and the digital HD version will be available on August 15th here.
(Please note: This post contains affiliate links. I get a small commission for any products purchased from clicking on these links.)