Blaze (Touchstone Movie)
Here is everything you need to know about the amazing Blaze movie Splash including casting, reviews, fun facts and more. I hope you find this listing informative and helpful!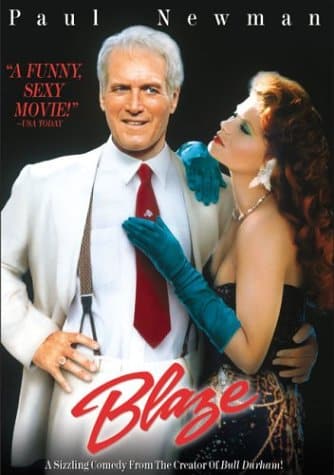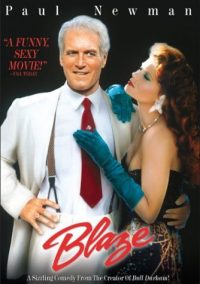 Blaze Details:
Academy Award®-winner Paul Newman scorches the screen in this hilarious, sexy comedy from the creator of Bull Durham. Newman stars as a fiery, eccentric governor who falls head over heels in love with the dazzling Blaze Starr (sensational Lolita Davidovich), an innocent New Orleans stripper with a heart of gold. Forced to choose between the office he holds and the woman he loves, he chooses both…igniting an outrageous scandal full of trouble, tenderness, and sexy high-spirited fun! Critically acclaimed, this sizzling tale delivers a most entertaining look at an offbeat love story!
Key Cast:
Paul Newman: Governor Earl Long
Lolita Davidovich: Blaze Starr
Jerry Hardin: Thibodeaux
Gailard Sartain: LaGrange
Jeffrey DeMunn: Eldon Tuck
Richard Jenkins: Picayune
Brandon Smith: Arvin Deeter
Robert Wuhl: Red Snyder
James Harper: Willie Rainach
Key Crew:
Director: Ron Shelton
Producers: Gil Friesen and Dale Pollock
Screenplay: Ron Shelton
---
Related Articles:
---