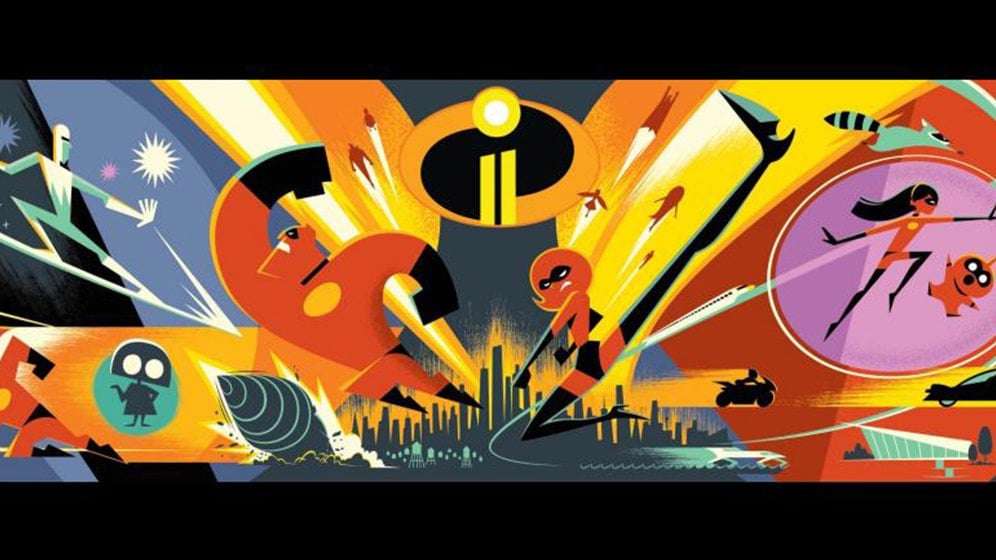 It looks like Disney didn't have the spend too long licking their wounds from their recent Solo and Wrinkle in Time flops. Their latest big screen offering, Incredibles 2, is well on it's way to blockbuster status as it closes out a record-breaking opening weekend at the box office.
Incredibles 2, the much-hyped sequel to Pixar's 2004 hit The Incredibles, finished this weekend having taken in $182.7 million domestically. This total was enough to make it the biggest debut for an animated film in the US ever.
An additional $53.1 million in limited global release gives the movie $235.8 million at the box office total, so far.
So will Incredibles 2 eclipse the $633 million the first movie brought in? Time will tell. Be sure to check back on this post in the future as I will be updating it weekly with new Incredibles 2 Box office totals and news.
Update 6/23/18: So, the movie has opened in China and the results are pretty good. It earned $4.65 million on its opening day in China. Nothing record-breaking, but a respectable open. Of course, it didn't help that Jurassic World: Fallen Kingdom is early in its run in China as well. More China numbers to come as the weekend comes to a close…
Update 6/24/18: Estimates are pinning the Incredibles 2 at $79 million domestically for weekend #2. This will put the movie at $293 million at home since release. More numbers for the weekend are sure to be released within the next 24 hours, so stay tuned!
Update 7/1/18: Incredibles 2 keeps chugging along, taking in $45.5 million domestic and $72 million international, putting it at $439.7 million/$207 million ($646.8 global).
Update 7/9/18: Incredibles 2 has jumped back into the number 2 spot at the box office this weekend, leaping over Jurassic World: Fallen Kingdom and finishing behind another Disney offering, Ant-Man and the Wasp, which opened this weekend. The Pixar hit brought in $29 million domestic and $61 million international, pushing its totals to $504 million/$268 million ($773 million total).
The $504 million domestic is an important number, as it means that Incredibles 2 is the first animated movie in history to pass $500 million in North America. Outstanding!
Update 7/31/18: They've done it! Incredibles 2 has crossed $1 billion. The Disney Pixar blockbuster is the third Disney movie to gross $1 billion in 2018 (Joining Black Panther and Avengers: Infinity War). The movie now sits at $574 million domestically and$430 internationally. Not bad!
Update 9/4/18: The movie has officially become the first animated film to gross $600 million domestic. It now sits at $1.166 globally and ranks as the #17 film overall and #2 animated film ever.