Disney recently unveiled a new 'The Lion King'  Snapchat lens to commemorate the  20th anniversary (has it really been that long?!?) of the hit Broadway musical.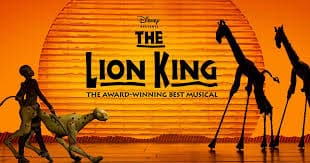 The custom lens will allow users to "try on"  a Simba or Nala mask from the musical.
For those of you not on the Snapchat train yet, a lens is essentially an overlay that is added to a picture (usually a selfie) that adds a fun, customized special effect to the image. The new The Lion King lens uses augmented reality to add the mask to a user's selfie making it look like they are wearing the iconic costume. Users can then share the image with other Snapchat users.
To give you a better idea of what this is all about , here is a quick video introducing the new lens:
and here are the instructions for unlocking the new lens courtesy of Oh My Disney:
Open Snapchat, focus the camera over the code, then tap and hold the screen. This will unlock your exclusive Lens. Once unlocked, tap the mask to switch between Simba and Nala. Bring a friend into focus for both masks to appear. Users can also click here on a mobile device to unlock the lens.